Why do Kids Need Chiropractic Care?
Why do kids need chiropractic care?
Many people primarily think of chiropractic care as a treatment for middle-aged sciatica sufferers or seniors with arthritis pain, and may not realize the benefit of spinal adjustments for kids. The reality is that children will benefit their whole lives from chiropractic screenings and adjustments.
If your kiddo is like mine, he or she is sitting upside down on couches, rolling off the foot stool and more. Kids are active, and it's easy to assume that their bodies don't need any additional attention. I'm pretty sure your kid isn't complaining of lower back pain from bending over to pick up their toys (they're just complaining in general- not related); however, there is great value in maintaining proper spine alignment.
Chiropractic adjustments for kids can help ensure optimal balance, coordination, nerve signaling, and health.  That's why CHAMP Chiropractic and Dr. Stone is offering a special opportunity for free kid's adjustments for the next 30 days.
Learn more about specific age ranges and the benefits of kid's chiropractic care.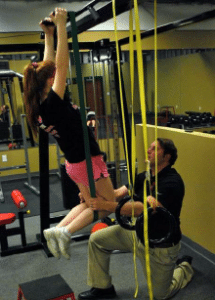 Whether you get chiropractic care yourself or you just want the best care for your kids, Dr. Stone at CHAMP Chiropractic can help your family feel better. At CHAMP Chiropractic, Dr. Stone provides free consultations for all new patients (kids and adults), but the opportunity for three free treatments expires August 15, 2017.
Introduce your kids to a healthier life at an early age by calling 317.219.4980 or schedule an appointment online. HERE  
We look forward to meeting with you!
chiropractic, chiropractor, injury, kids chiropractic, wellness