THREE SIMPLE WAYS TO BE HEALTHIER THIS YEAR
I am not a believer in New Year's resolutions. Most resolutions tend to be unrealistic and not specific enough and so we are just setting ourselves up for failure. But I do believe that having a goal of simply being healthier this year is achievable without radical changes.
Instead of making an impossible to achieve goal try making "little' changes in your everyday life that will help you to be a healthier you.
Here are three ideas to get you started:
REPLACE ONE UNHEALTHY FOOD OPTION WITH A HEALTHIER ONE
If you drink soda replace that with water or unsweetened tea for one day a week.  Gradually add days until you are mostly drinking the healthier option. Or if you always get a side order of fries when you are brunching with your besties, get the veggies instead.
Replace giant portions sizes with normal ones. So you love ice cream? Who doesn't? But it doesn't have to be the three scoop cone with hot fudge and sprinkles. Have a small scoop, in a cup.  Treat yourself but choose a smaller portion.
Maybe you are a second helping kind of person. Only allow yourself second helpings on Sundays or give up the second helping all together. Imagine how much healthier you'll be this year with just this one simple change.
TRY ONE NEW FITNESS CLASS OR TRAINING THAT YOU HAVE NEVER TRIED BEFORE
Mixing up your work out routine is so good for you in so many ways.  Your body adapts to the demands you place on it so every so often throw something at it that it's not used to.  You will feel muscles you didn't know you had and may even find that you are reaching a new level of fitness you didn't know you could obtain.
Don't be afraid to try something new, you might find something you love in the process.  And don't give up on it too soon, according to Les Mills you need to try a class at least three times before you make up your mind.  That way you become familiar with the format and the moves and can make an informed decision about whether to stick with it.
You've done all the classes? Good for you! Try a small group training or one on one session with a personal trainer. You are on your way to being healthier this year.
MAKE FRIENDS WITH AT LEAST ONE PERSON WHO IS FITTER THAN YOU
The people we surround ourselves with influence our lives. I am not too proud to admit that most of my closest friends are way fitter than me. Their enthusiasm for living a healthy life style keeps me working toward that goal as well.  My friends also keep me accountable. They will call me out if I miss a work out.  My friends encourage me to lift more, do more and be more awesome than I usually think I am.  Get yourself a Tribe that wants you to be the strongest, healthiest, best you. You can be healthier this year and your friends can be too. Let's do this together!
It's been my experience that most of the fit people I've met are genuinely passionate about spreading the fitness around.  They want everyone to be healthy and to feel the pride of accomplishing their fitness and healthy living goals. It's fun to share that with friends. We are better together.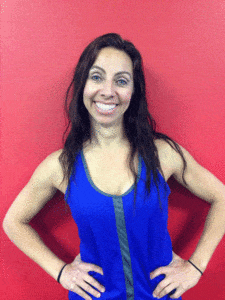 Diet, fitness, Fitness Consulting, group fitness, Motivation