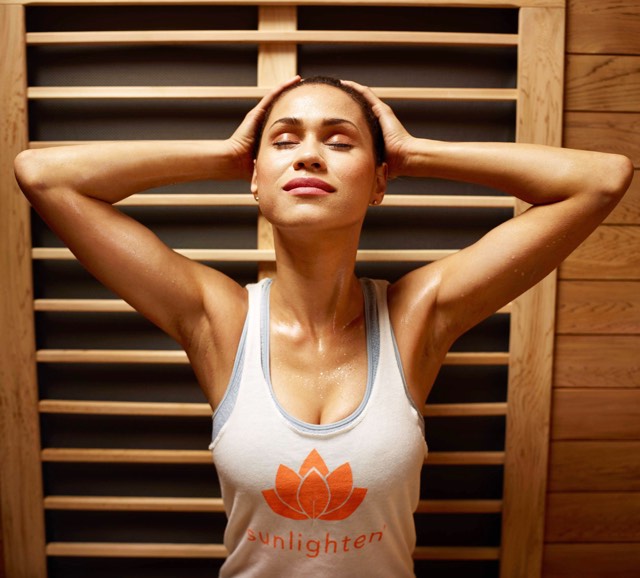 01 Apr 2021
Infrared Sauna
Infrared saunas are an effective tool for natural healing and prevention. Infrared light has the ability to penetrate human tissue which in turn produces a host of anti-aging health benefits making infrared saunas one of the "hottest" therapies for overall healthier living. If you want to get yourself back into balance, the benefits of an infrared sauna may be just what you need to achieve your wellness goals.
CHAMP Offers a SUNLIGHTEN Sauna.  Sunlighten saunas are among the highest quality saunas in the market since they offer all three types of wave lengths: near, mid and far. Sunlighten's breakthrough Solocarbon® 3-in-1 infrared technology – the only sauna technology with three separate heating elements to emit near, mid and far infrared at the optimal wavelength to precisely target health needs. This patented innovation has led to appearances on the Dr. Oz Show, Ellen and Price is Right.

DETOXIFICATION
IMPROVE CIRCULATION
ANTI-AGING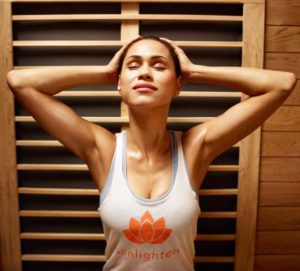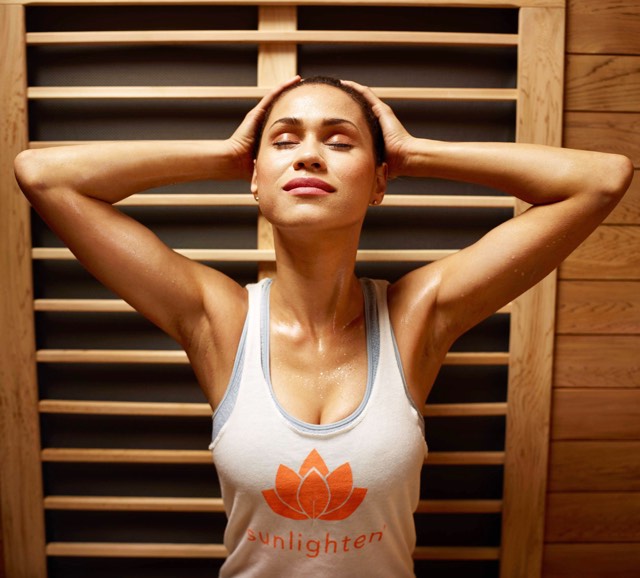 Low EMF Levels Provide a Safe and Effective Sauna Experience
Sunlighten Solocarbon heaters are the most effective—and the safest—infrared heaters on the market. Sunlighten saunas have met the strictest safety standards for more than a decade. Our patented heater design has a 99% emissivity rating and cancels out EMF to levels that are virtually undetectable—less than 1mG for Signature and Solo.
See VitaTech Electromagnetic testing data
ETL Certifications Ensure Electrical Safety
You'd never buy an electric oven or other home appliance without knowing it met all safety and performance standards. Buying an infrared sauna shouldn't be any different. Before buying a sauna, be sure it carries the appropriate safety certification. Sunlighten saunas have been tested and approved by numerous safety agencies and are ETL-certified. To verify ETL certification on any electrical product, visit the Intertek Directory and search for company name.
Air Quality Testing Offers the Power to Breathe Easy
Volatile Organic Compounds (VOC's) are a large group of chemicals that are found in many products we use to build and maintain our homes. Once these chemicals are in our homes, they are released or "off-gas" into the indoor air we breathe. Sunlighten hired APEX Environmental Consultants to conduct an air quality test on a sampling of Sunlighten saunas during operation. The results confirmed that Sunlighten's saunas contain only trace levels of various VOC's. No airborne metals, sulfur dioxide, or carbon black was detected. "The air quality in the tested saunas should be considered excellent and provides a good example for the industry to follow."
chiropractic, chiropractor, fitness, injury, Uncategorized, Weight Loss, wellness